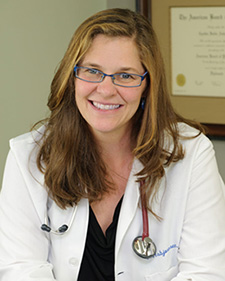 Editorial Letter:
Athletes & Veins
Last year I had a 41-year-old patient come to see me. A swimmer, runner, and hiker by hobby, he lived a healthy and active lifestyle—until his legs would cramp up and the pain would be so great he'd have to stop mid-activity.
After an exam and ultrasound evaluation, I discovered that the patient had venous reflux and located the faulty valves that were causing his symptoms. He chose to have both legs treated with laser ablation (EVLA), and now his legs are back to being a source of strength instead of an encumbrance.
I love stories like that because for so many of us, the quality of our lives is better when we are active, whether we're dancing, playing sports, or playing with our kids.
In this issue of Vein Health News we discuss how the venous system can affect active people and their athletic performance, as well as how exercise may (or may not) affect vein health.
Another aspect of "athletes and veins" is the occurrence of blood clots, specifically deep vein thrombosis (DVT) and pulmonary embolism (PE). It happens to active people more often than one would think, but with the right information, early detection—or even better, prevention—is very possible.
We also take a look at graduated compression (my favorite topic) from an athletic perspective.
On the technical side of things, check out the "Vein Tech" column to learn about Asclera, the trademarked name of the liquid sclerosing agent called polidocanol. Asclera is used to treat telangiectasia, more commonly known as "spider veins."
Finally, we get "One Patient's Perspective" from a patient named Nathan about his experience with vein disease before and after treatment. You may recognize his story; Nathan is the patient I mentioned above!
I hope you enjoy this issue and take from it practical information that will help your patients live fuller, healthier, more active lives.

Cindy Asbjornsen, DO, FACPh

ADDITIONAL VEIN HEALTHCARE RESOURCES