Magazine Archive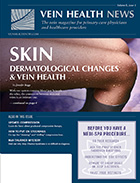 FOCUS: Skin
Although veins are located beneath the skin, the body's "end organ" can tell us a lot about the state of a person's vein health.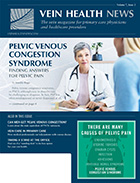 FOCUS: Pelvic Venous Congestion Syndrome
Finding answers for pelvic pain.
Magazine Archive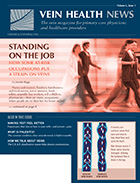 FOCUS: Standing on the Job
Many occupations carry the risk of leg pain and fatigue, but the problem could be related to veins.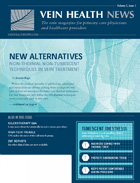 FOCUS: New Alternatives
The most current "non-thermal, non-tumescent" techniques for varicose vein treatment.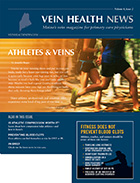 FOCUS: Athletes & Veins
Active people often attribute leg pain to strained muscles—but what about venous disease?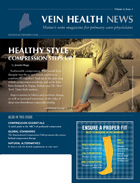 FOCUS: Modern compression
Graduated compression stockings become more wearable, and even stylish.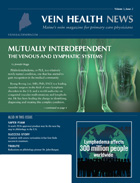 FOCUS: The venous and lymphatic systems
A new perspective on lymphedema gains traction in across medical specialties.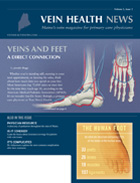 FOCUS: VEINS & FEET
There is a direct connection between veins and feet— and the specialists who treat both.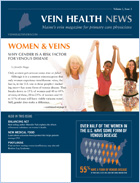 FOCUS: Women & Veins
Gender can be a risk factor for venous disease.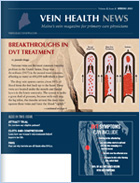 FOCUS: Breakthroughs in DVT Treatment
Learn how to recognize the signs of Deep Vein Thrombosis (DVT), plus we look at one treatment that's showing promising results.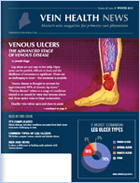 FOCUS: Venous Ulcers: the Advanced Stage of Venous Disease
There are numerous treatments for leg ulcers, including the remedy of underlying causes. We also explore the various complications of venous ulcers, as well as paths to healing.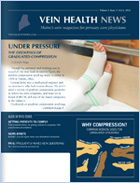 FOCUS: Graduated Compression Therapy
Learn the essentials— and benefits— of graduated compression. An expert in compression and communication provides practical tips for donning and doffing compression stockings.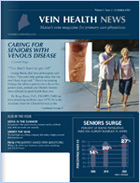 FOCUS: Seniors and Venous Disease
Discover how finding solutions for venous insufficiency is one aspect of successful aging. Plus, learn how patients can take control of their vein health during warm weather or summer months.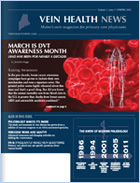 FOCUS: DVT Awareness
We review the symptoms, dangers and treatment of Deep Vein Thrombosis (DVT), as well as efforts to inform the public. We also take a closer look at phlebology, the study and treatment of veins— and one of the fastest-growing subspecialties today.